Ever just get the urge to do some online shopping? Yeah us too!
You're in luck – Our NEW IN edit is the absolute best place to keep up to date with all the latest trends and hottest fashion, including dresses, playsuits, high heels, and much more. Plus it's time for the Spring wardrobe update – Come right this way hun…
Say hello to the latest arrivals at In The Style…
TREND ALERT: The ultimate pastel shade – Blush pink and nude tones have been a fave on the catwalk for a while now and they're here to stay as they take centre stage for Summer 2019. CALLIN' ALL TRACKSUIT LOVERS: Yes you can be cas, cool and comfy. So it's not quite Summer yet but it's definitely time to brighten up your style by injecting some Spring vibes into the wardrobe with this ultimate chill co-ord that will see you through the cooler days of Spring/Summer. Shop beautiful shades of sage, stone and pink with Sarah Ashcroft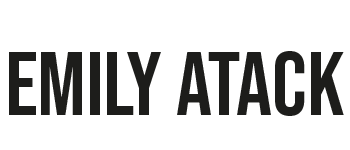 Upgrade your prints with our latest collaboration, mega babe Emily Atack and her brand new collection. Go wild with animal print or stay sweet in a range of pretty floral styles. Shop Emily Atack
Treat yourself to something new
Love from the ITS team